Please add the app blocks
following this guide
. Otherwise, the bundle page cannot be rendered.
After that, you can adjust the style options in each app block and remove the BYOB Empty State Hint section.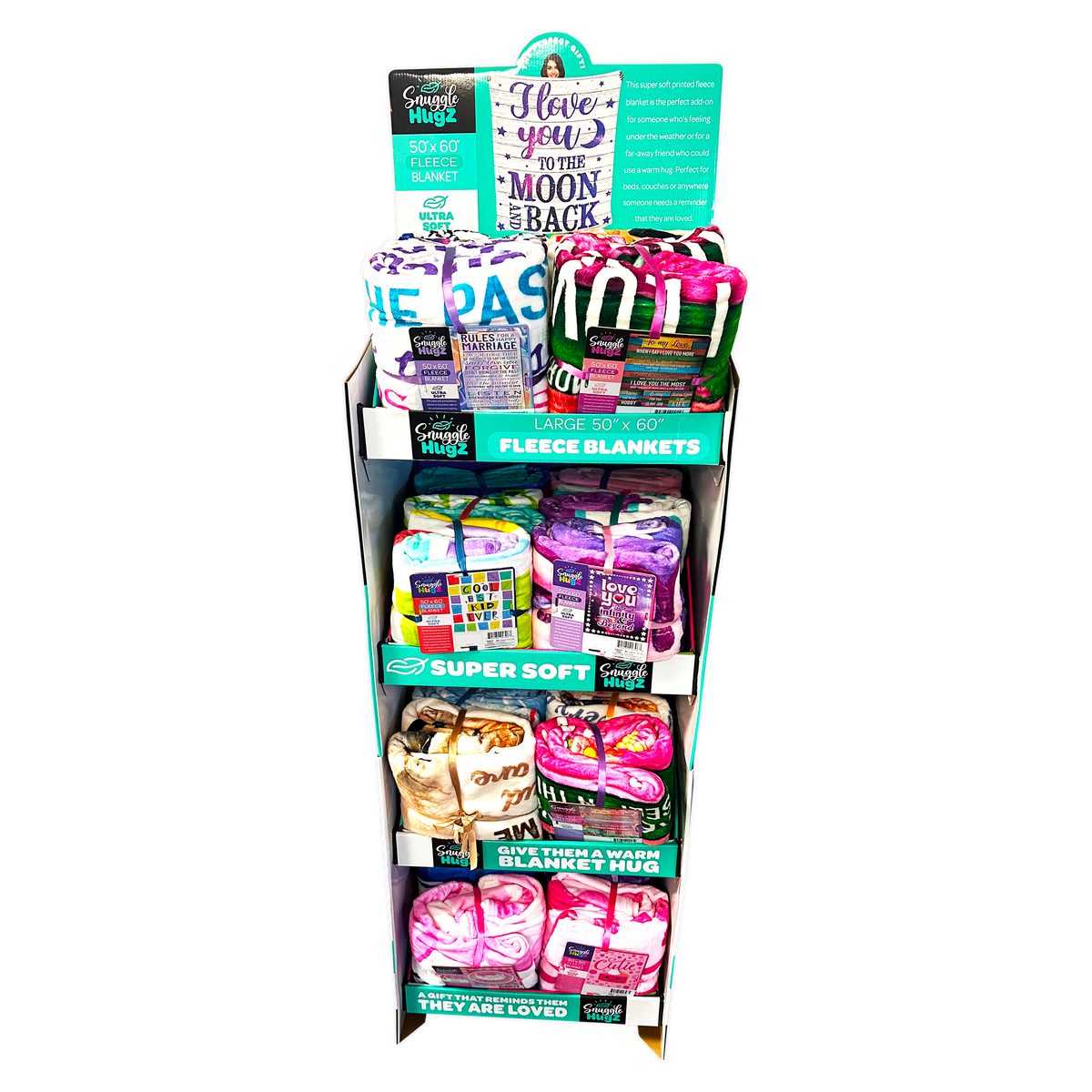 ​

BYOB - BUILD YOUR OWN BUNDLE - PRINTED BLANKET FLOOR DISPLAY KIT

EASY AS 1, 2, 3… TO CREATE YOUR OWN FLOOR DISPLAY!
1) ADD FOUR(4) BLANKET STYLES 
+
2) ADD ONE(1) FLOOR DISPLAY
+ 
3) ADD NOTE FOR REFERENCE
& ADD TO CART!
Our Printed Blanket Floor Display showcases various themed plush blankets. 

Each 60 X 50" blanket features a pattern to express your sentimental side.
​START BUILDING YOUR VERY OWN BUNDLE BELOW TODAY!…
​​​​​​​​​​​​​​

WHOLESALE BULK ITEM
Please wait for a few seconds on the checkout page so the products can be loaded into your cart.
1) ? !buildrule.isActiveTab : buildrule.isActiveTab">
{buildrule.selectedOptionValues = selectedOptionValues; applyToAll()}">
[[ $t('message.noteHeader') ]]
* [[ $t('message.required') ]]
{addToCart(); showSubscriptionModel = false}">