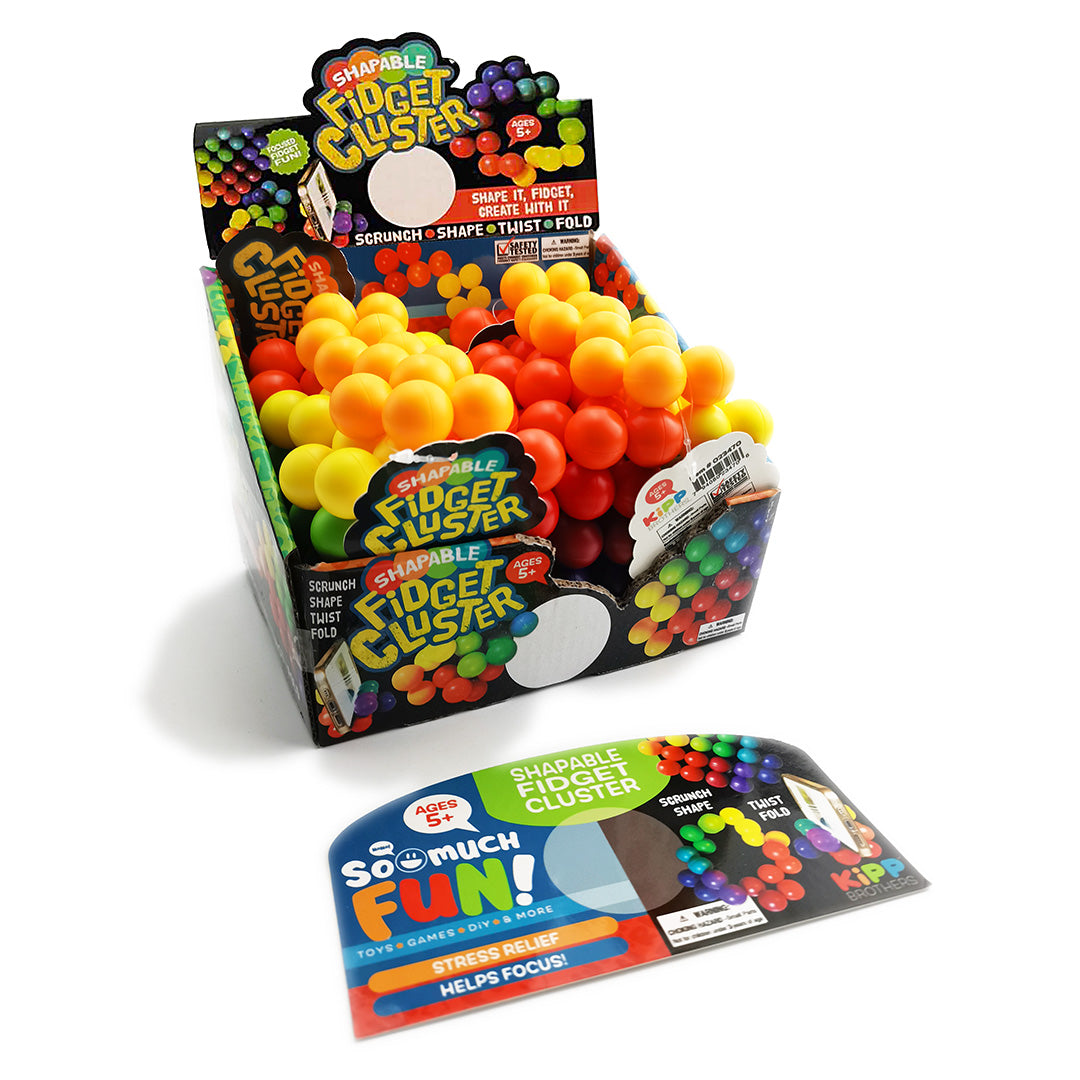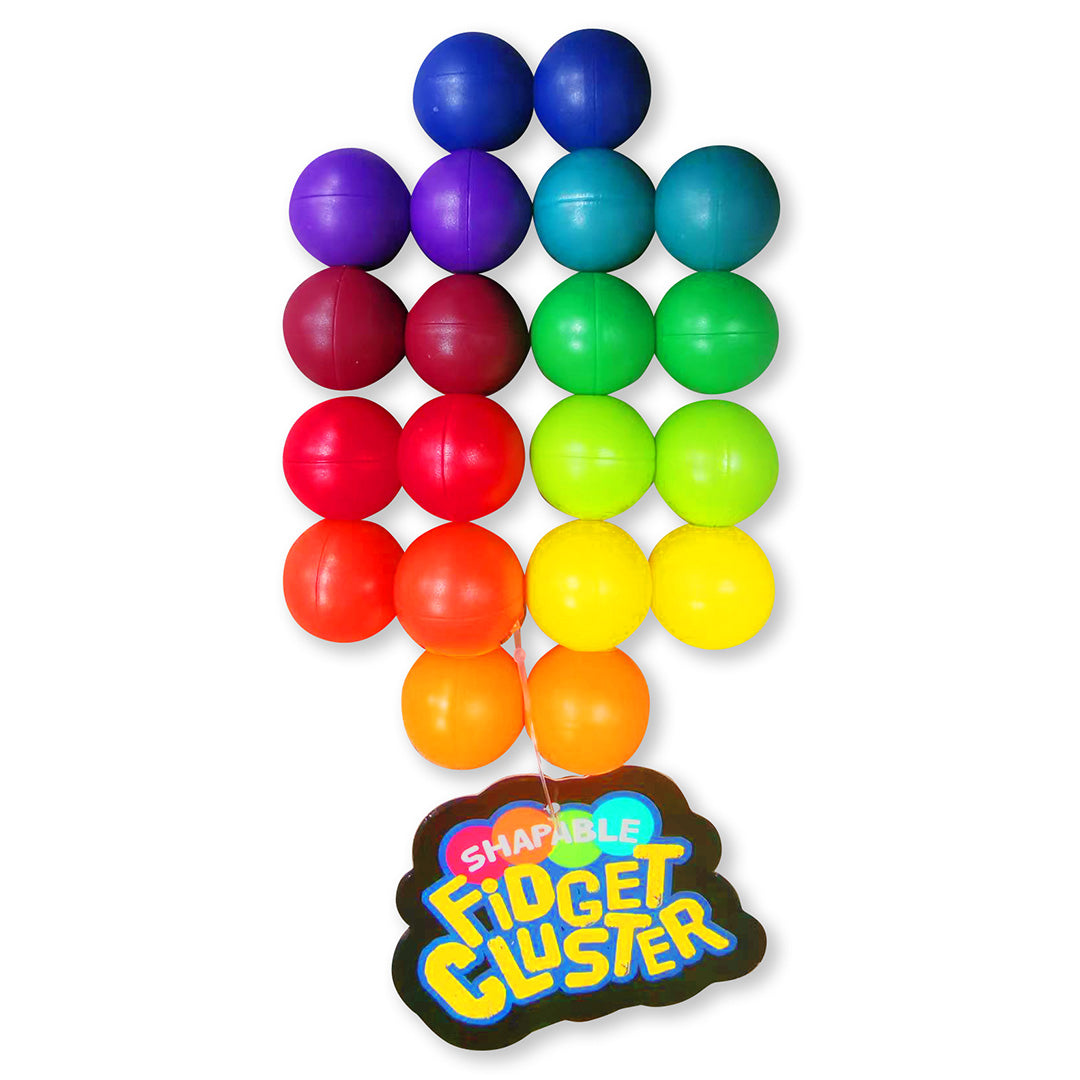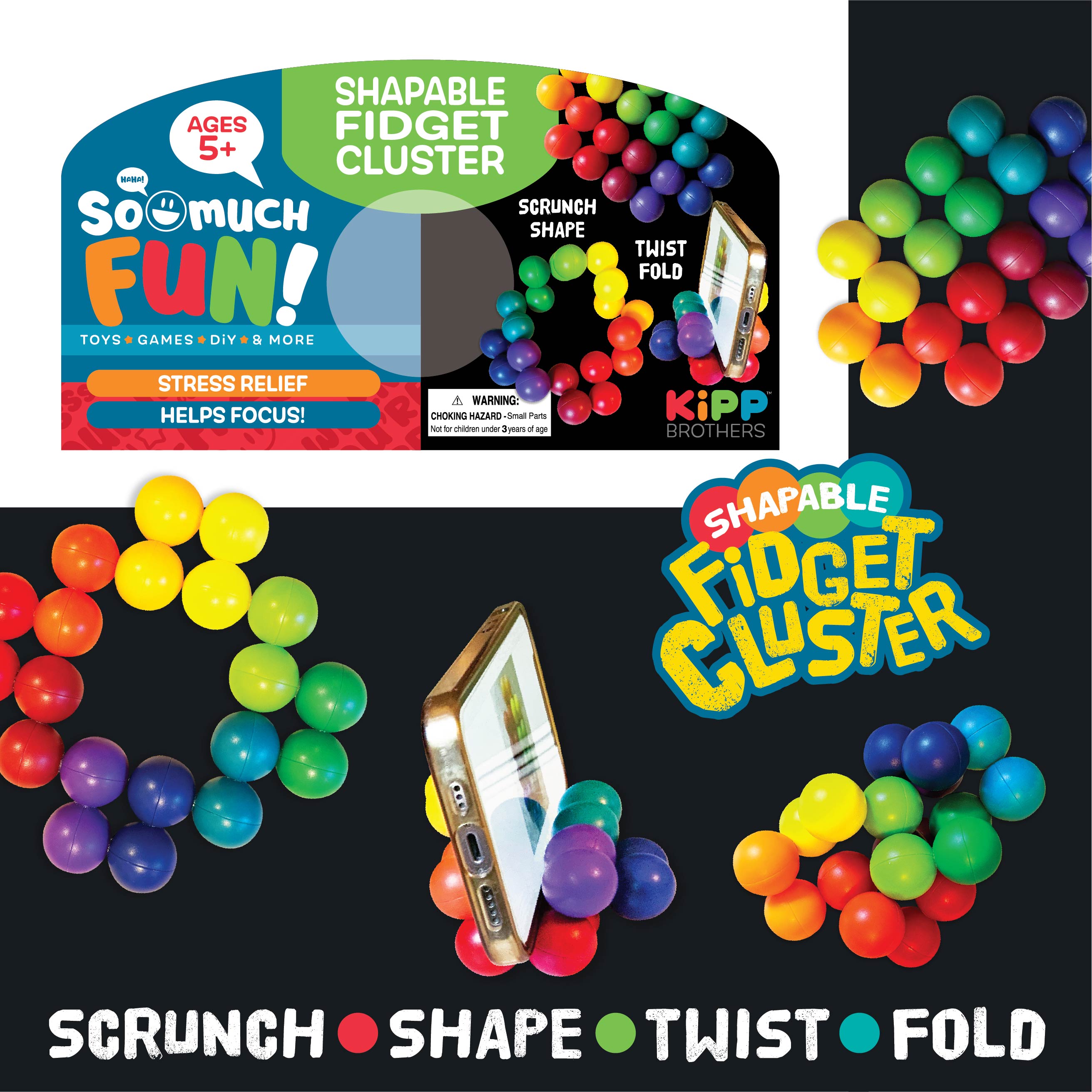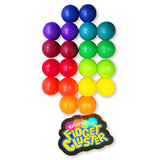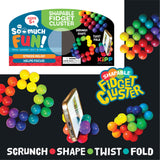 ---
WHOLESALE SHAPABLE FIDGET CLUSTER 12 PIECES PER DISPLAY 23470
12 pieces per display
288 pieces per case
Description

Product Info

Sales Info
This 12-piece Shapable Fidget Cluster lets you rearrange its 20 connected balls in creative, mesmerizing ways. Twist, fold, scrunch, and shape-shift into whatever form you like. From a phone stand to a ring, this fidget toy will keep you entertained and captivated for hours. 12 Shapable Fidget Clusters fit in a color display box with toy bin card included for use on the So Much FUN! Toy Bin Program corrugated display or in the clear toy bin pockets. Product fits short or tall bins.
COLOR DISPLAY BOX INCLUDED
Browse All Our So Much FUN! Items *product & displays sold separately.
UOM
Pieces
Dimensions INCH
Weight LB
UPC
Each
1
7H x 3W x .7L
.12
794080234706

Display

12


5H x 6.5W x 5L

1.48


79408023

4706



Case
288


21.26Hx 35.5W x 15.75L

35.5


79408023

4706



WHOLESALE BULK ITEM
DIMENSIONS

EACH
Height: 0.0 in
Width: 0.0 in
Length: 0.0 in
Weight: 0.0 oz
DISPLAY
Display Included: Yes
Height: 5.51181 in
Width: 5.51181 in
Length: 6.889764 in
Weight: 0.0 lb
CASE
Height: 17.519685 in
Width: 14.763779 in
Length: 23.228346 in
Weight: 0.0 lb
UPC
HOQ:366
Qty Coming Soon: 0
Qty Pre-Sold: 0
PRS: 599
PEG: 0.0
---
WHOLESALE SHAPABLE FIDGET CLUSTER 12 PIECES PER DISPLAY 23470