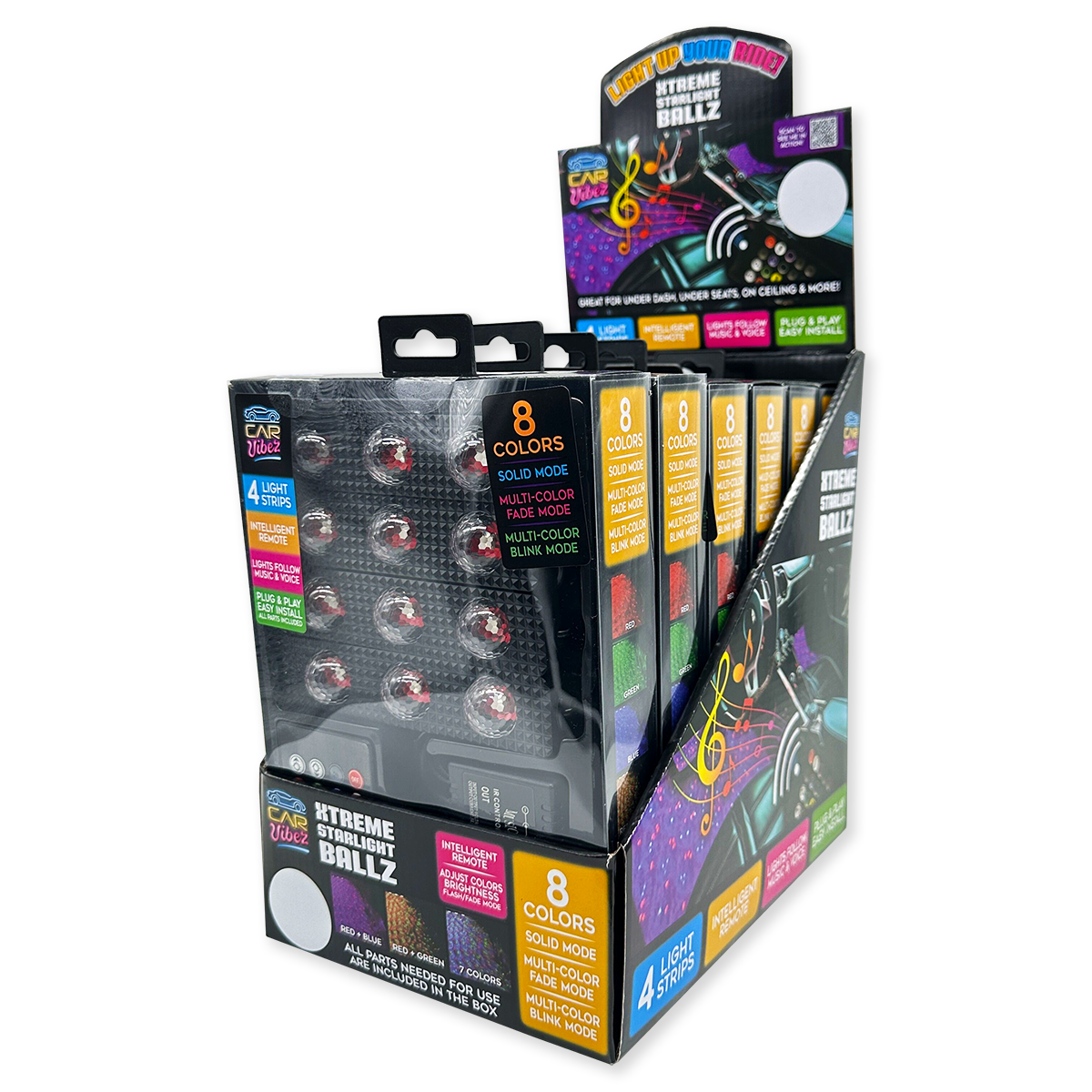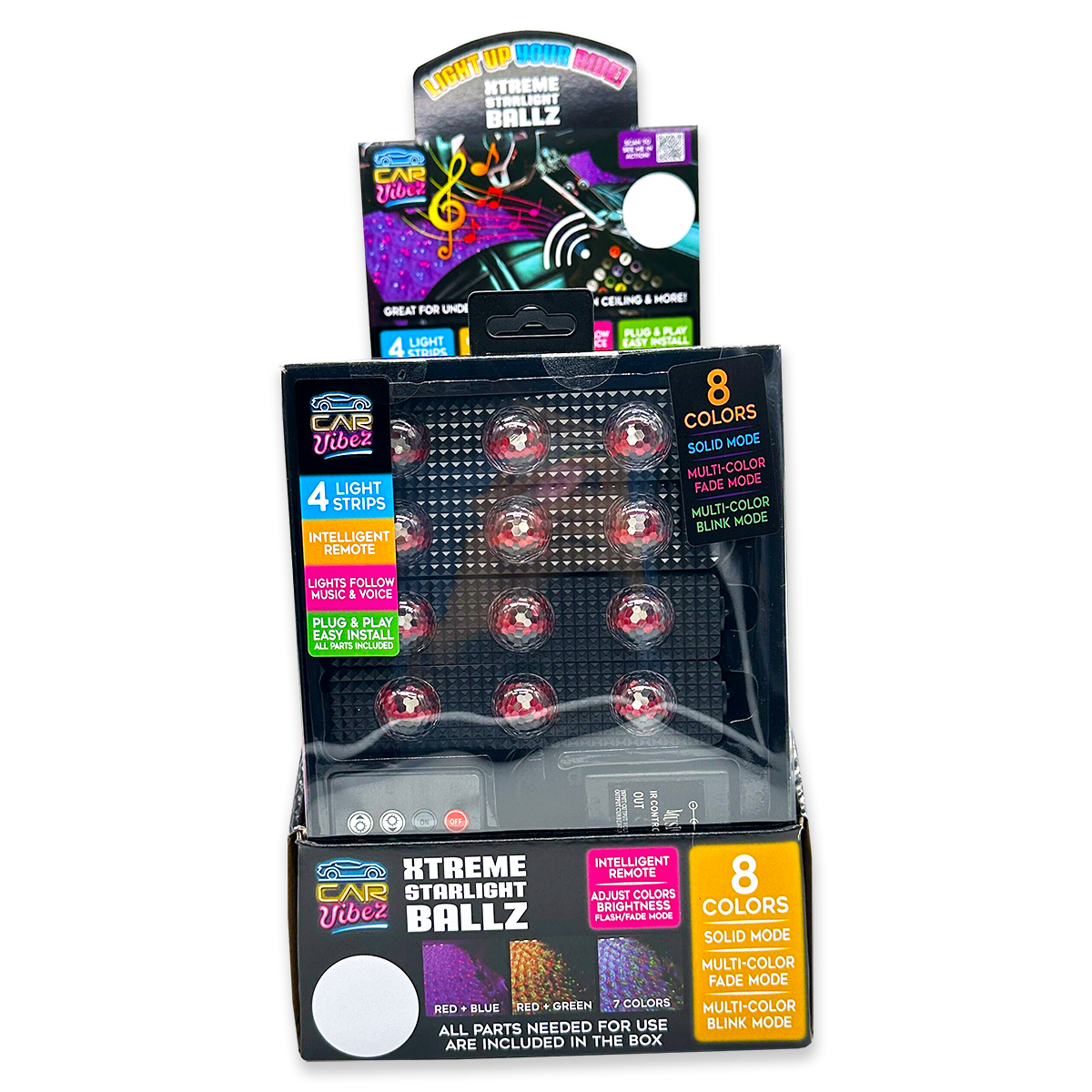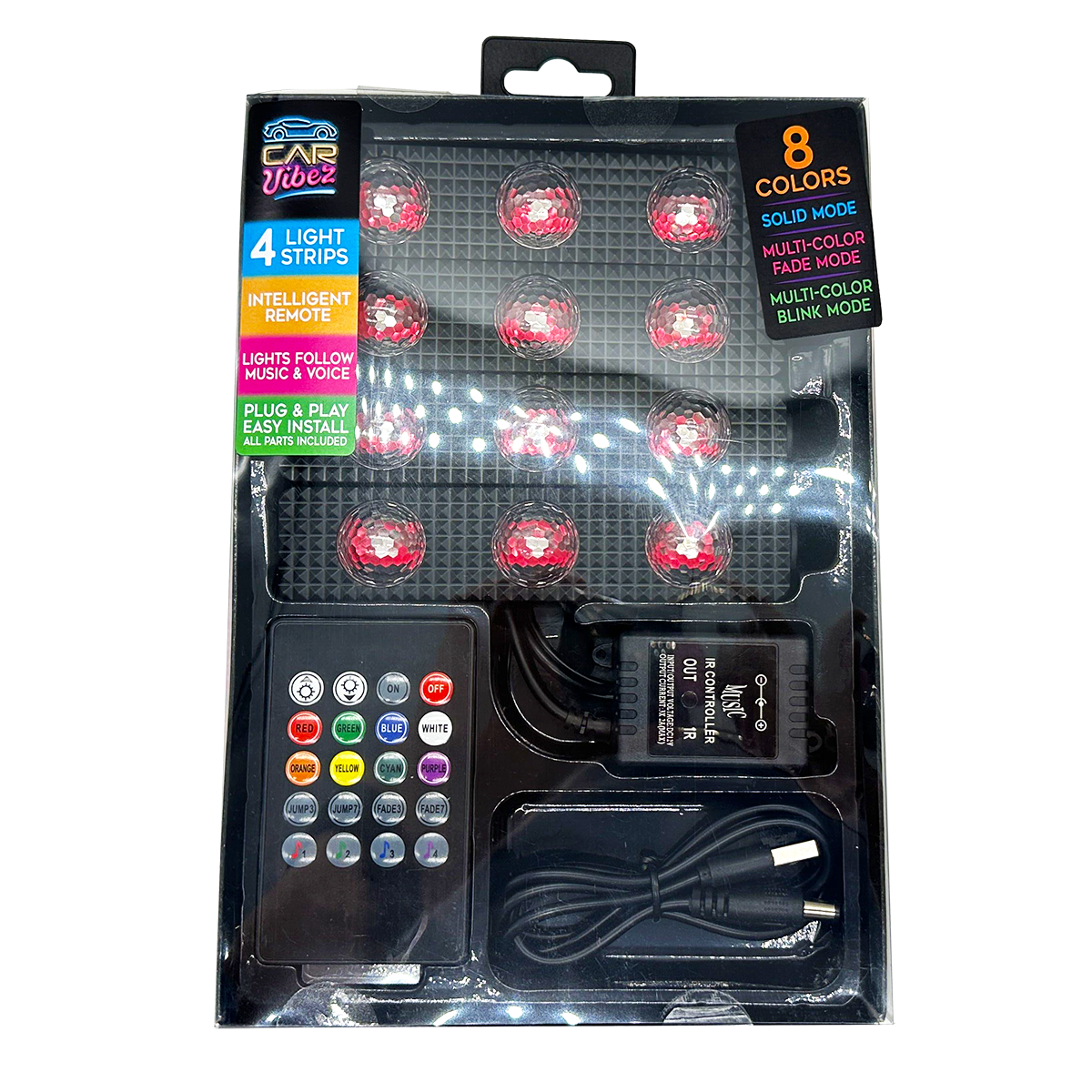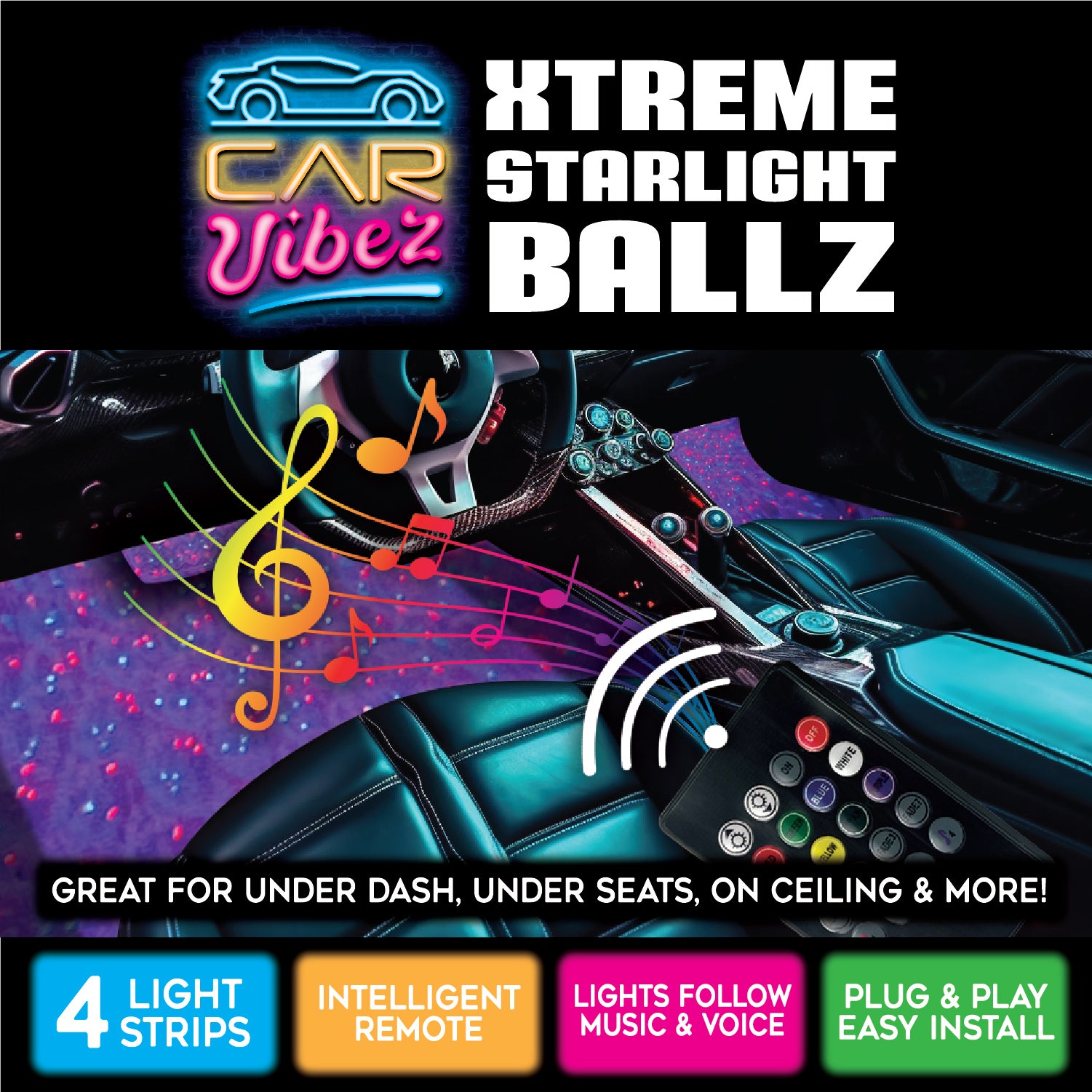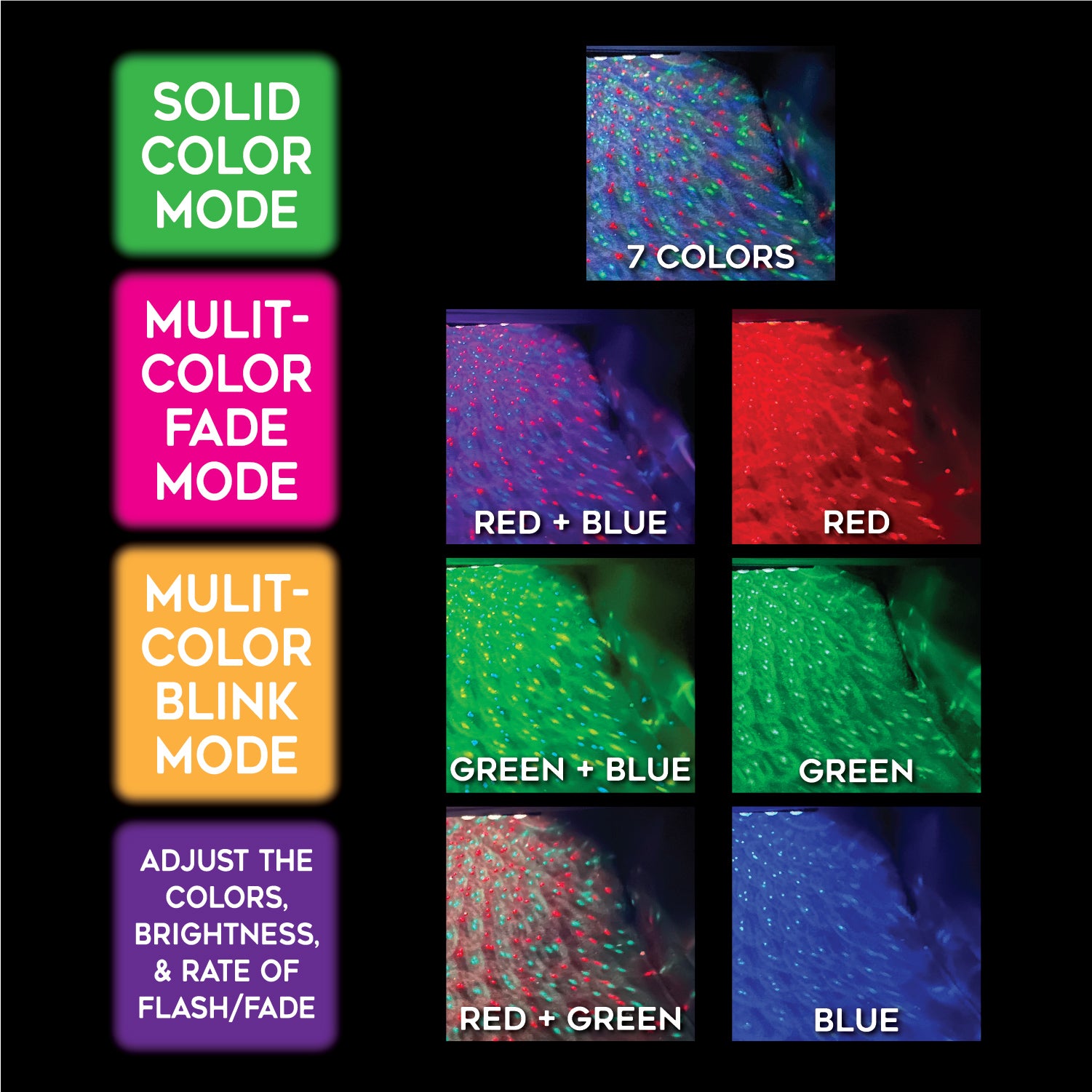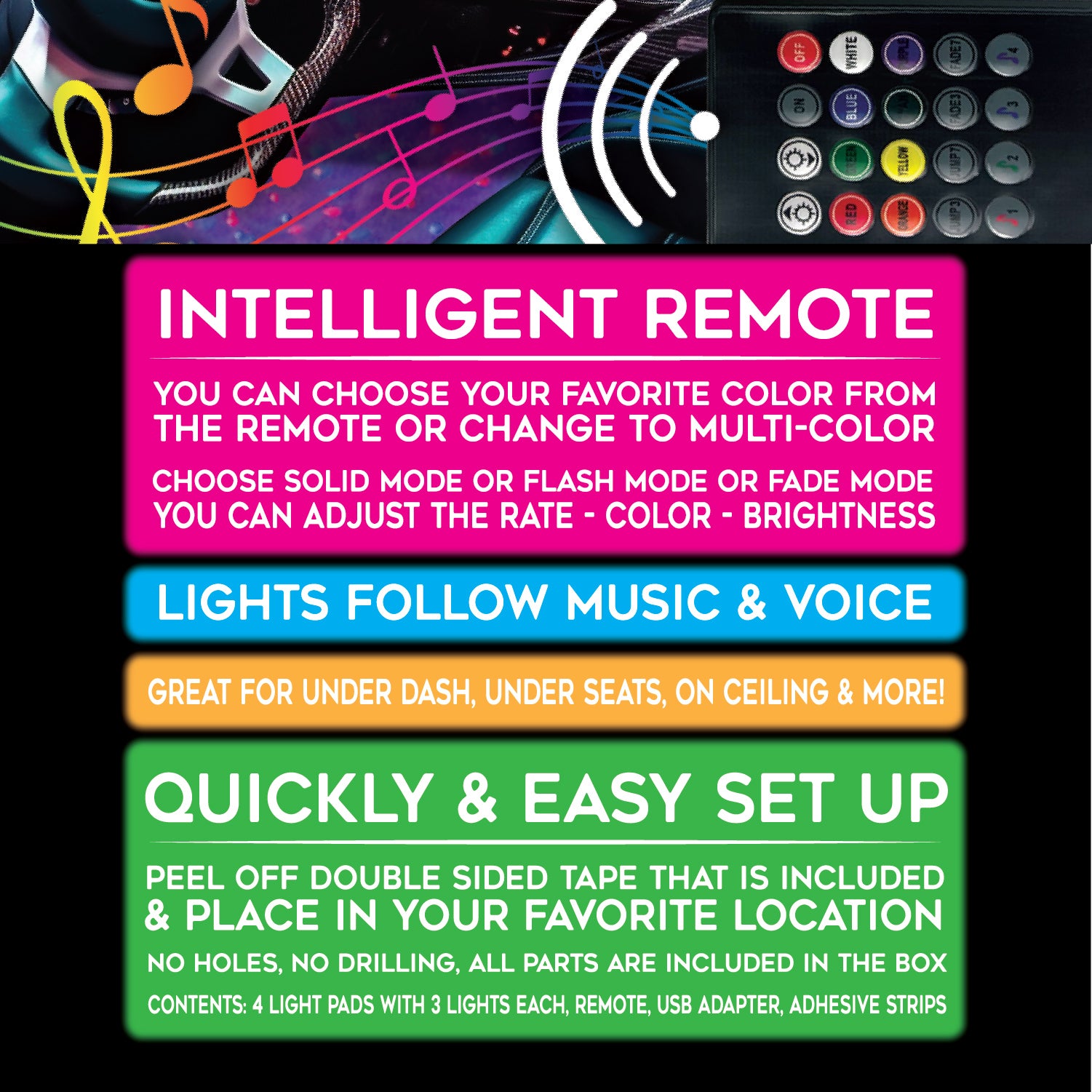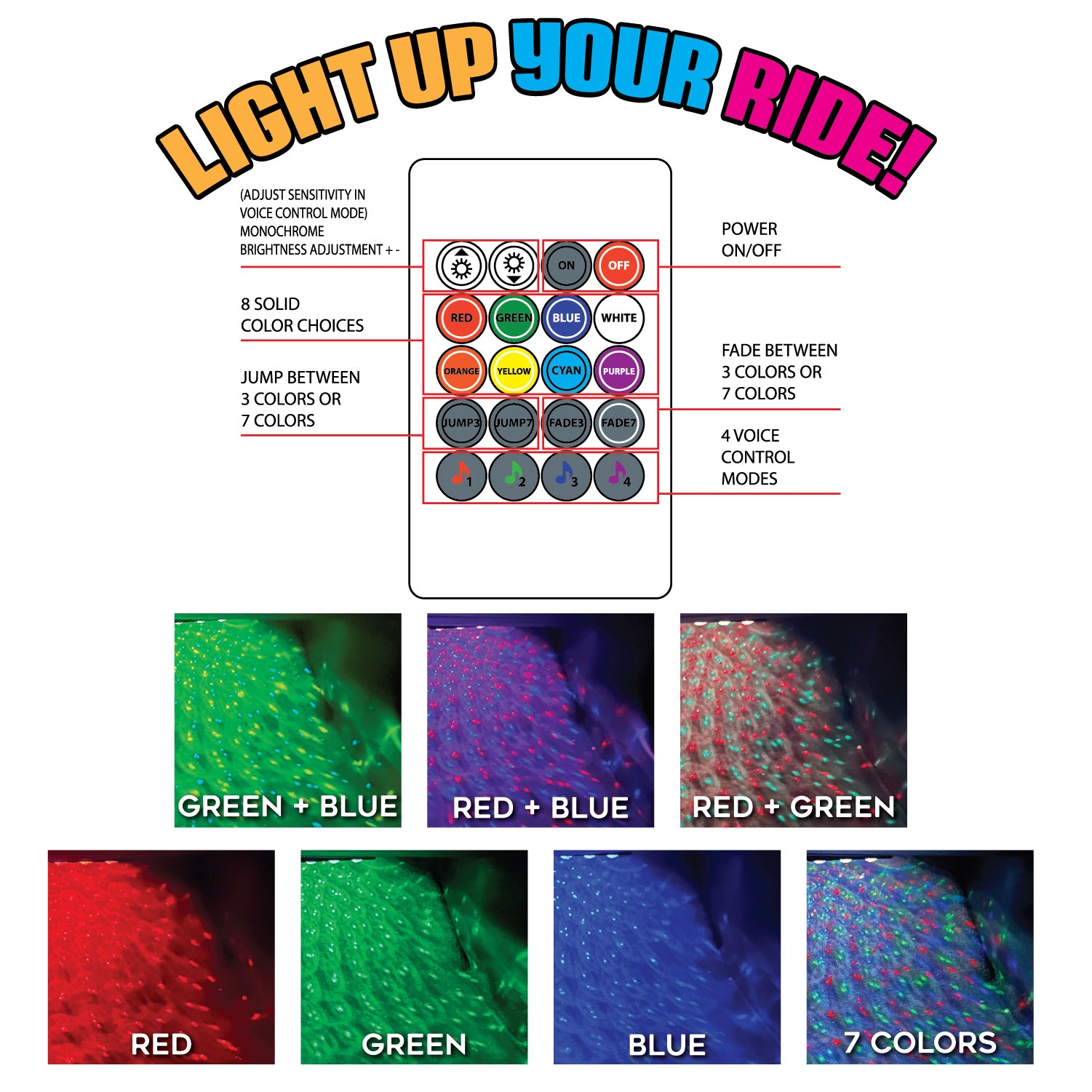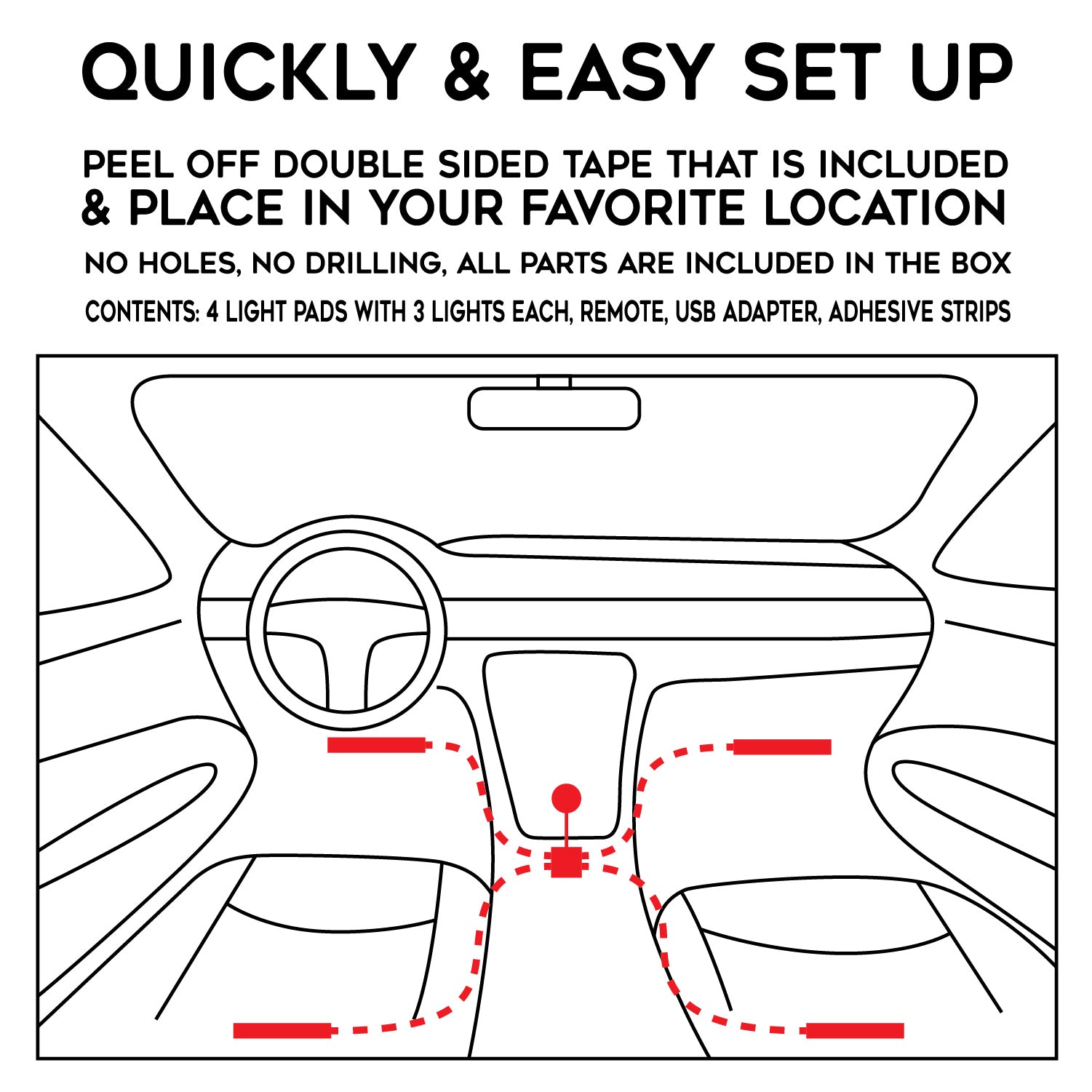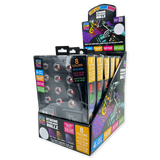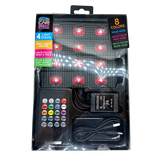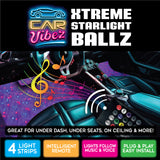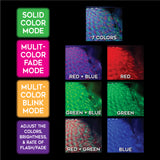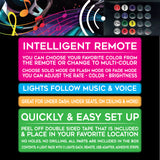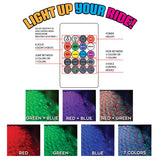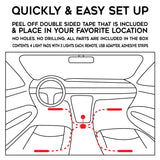 ---
WHOLESALE XTREME STARLIGHT BALLZ 6 PIECES PER DISPLAY 24114
6 pieces per display
36 pieces per case
Description

Product Info

Sales Info
Light up your car with these Xtreme Starlight Ballz! These mood lights have 8 solid colors and multi-color fade or blink modes, so you can customize the look and feel of your car. With its 4 light strips, intelligent remote, and lights that follow music and voice, it's an easy way to liven up your ride! Get ready for an Xtreme experience!

How to set up:
Peel off double sided tape that is included
Place it in your favorite location
  No holes, no drilling, all parts are included in the box!

Contents in each box:
4 light pads with 3 lights each, remote, USB adapter, & adhesive strips.
UOM
Pieces
Dimensions
INCH
Weight
LB
UPC
Each
1
10.6H x 7.5W x 1.7L
.86
794080241148
Display
6
10.6H x 7.5W x 10.2L
5.2
794080241148
Case
36
22.2H x 10.8W x 23.2L
31.7
794080241148
WHOLESALE BULK ITEM
DIMENSIONS

EACH
Height: 0.0 in
Width: 6.4375 in
Length: 1.5 in
Weight: 0.9 oz
DISPLAY
Display Included: Yes
Height: 10.25 in
Width: 6.875 in
Length: 9.5 in
Weight: 5.3 lb
CASE
Height: 22.24409 in
Width: 10.82677 in
Length: 23.2283 in
Weight: 31.7 lb
UPC
HOQ:567
Qty Coming Soon: 0
Qty Pre-Sold: 0
PRS: 1999
PEG: 0.0
---
WHOLESALE XTREME STARLIGHT BALLZ 6 PIECES PER DISPLAY 24114