ITEM NUMBER 087630 - ENDCAP KIT - FLOOR DISPLAY ONLY
Sku:

087630

Barcode: 794080876302
Vendor: GADGET GEAR
Type: MERCHANDISING | TECHNOLOGY
Gadget Gear Endcap highlights a variety of products within a large floor display that cannot be ignored.
Included Accessories: nine shelves with sign, three shelves without, three adjustable grid components with pegs, and one basic grid component. 
Dimensions: 55"H x 14.1"W x 36"L 
Case:  17H x 38.6W x 60L
Product under construction — check back soon for pricing updates! 
HOQ:0
Qty Coming Soon: 0
Qty Pre-Sold: 0
Monthly Usage: 0.0
Last Receipt:
Avg Lead Time: 0
PRS: 0
PEG: 0.0
View full details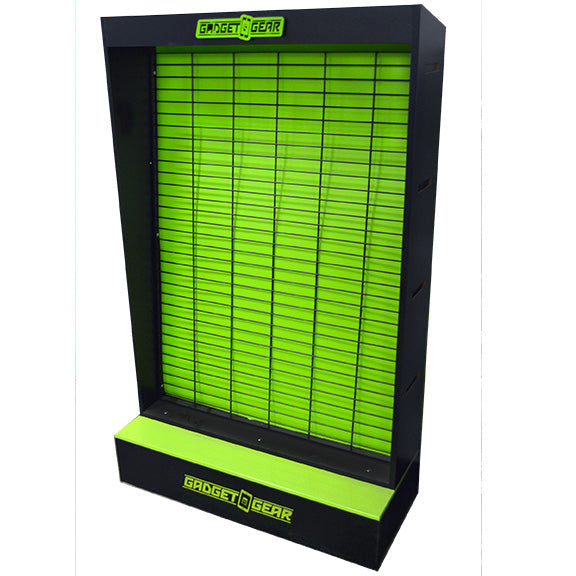 ITEM NUMBER 087630 - ENDCAP KIT - FLOOR DISPLAY ONLY